Top 10 Free Apps To Watch Movies Online in 2023
|
Updated on January 3, 2023
The free movie apps pour thousands of movies online and can be accessed through a click. This platform allows its users to stream and download movies in HD quality. They also let you watch and download your favorite web series when you are on the go. Once you have access to the free movies app, you are allowed to download and stream all the movies online.
Here I am going to pick the top 10 free movie apps that are 100% legal; a lot of them have ads, but they are free to create an account, and they have a vast library of different movies and all different types of genres.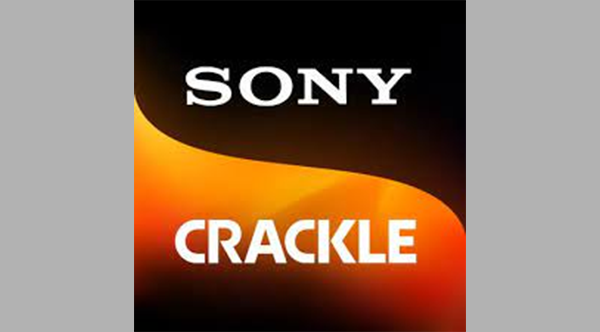 Sony crackle is one of the best options on the web for streaming movies; it has a tremendous collection of movies and web series in HD format for almost every platform and device. All the films featured on Crackle have captions for the ones with hearing impairment, and it usually does not require any login to watch the free movies on the platform. However, the film is ad-supported, so you will have to bear with those while you watch.
Sony Crackle is readily available on iOS, Apple TV, Android, Roku, Kindle, PS4, and Xbox One.
Pros:
Free service
High-quality selection
Great features
Cons:
No ad-free options
Small library
No HD quality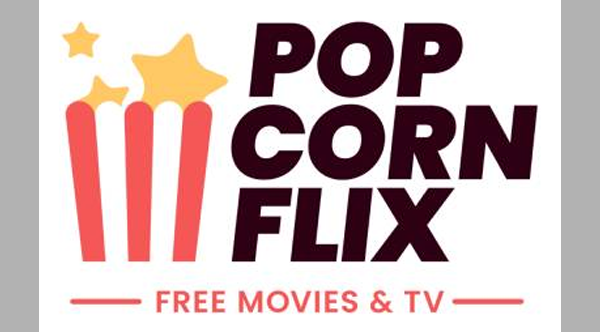 Popcornflix is another option for watching movies for free. The app splits movies, Tv Shows, and other Videos into three different sections. The movie section is then further divided into categories like "most popular", "Staff picks", "Drama ","Action ", and more. Popular films are on the app, so you won't be stuck watching obscure, lesser-known movies. Although Popcornflicks is ad-sponsored, most ads are short, because they want to track your overall viewing experience.
Popcornflix is available for iPhone, Apple TV, Android, Roku, Kindle, PS4, and Xbox One.
Pros:
Free
The sign-up process is optional
Healthy independent film category.
Cons:
Outdated movies and TV catalog
The selection of TV series is weak
Commercial interruptions.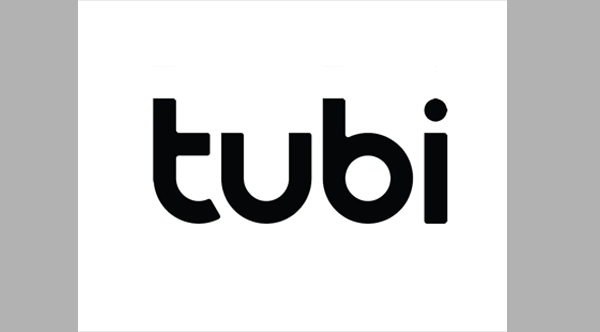 Most movie apps require an account but if you are tired of signing up or in for services, Tubi is the free movie app for you. You can create an account or watch movies as a guest user as well. Most of the films on Tubi are available in high quality to stream or download, so you don't have to compromise on the quality because of compression.In fact, there are lots of older films as well that you can stream for free. Movies are divided into broader categories, but you can also take advantage of an extensive breakdown of films across a dozen of various options.
Tubi is an American OTT content platform and ad-supported streaming service owned and operated by Fox Corporation. Launched on April 1, 2014, and is based in San Francisco, California. Tubi is available for iPhone, Apple TV, Android, Roku, Kindle, PS4, and Xbox One.
Pros:
Content from major film studios
Free of cost
Intuitive app and web streaming options.
Cons:
The content library is a bit outdated
No way to anticipate commercial breaks.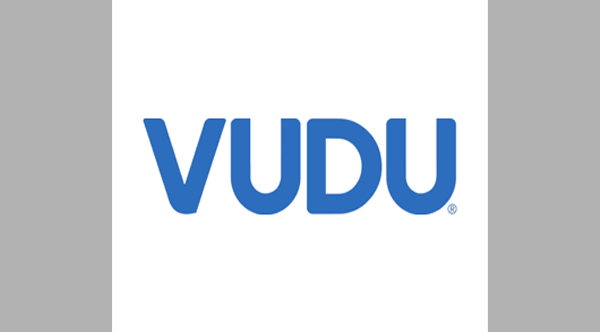 VUDU is Walmart's answer to Netflix, while the service is better known for home movie rentals. There are numerous ad-supported movies you can download or stream entirely for free. Besides having a good side, there are a few downsides also associated with this app, but they manage to balance them out; the two main issues are:
You have to log in to watch any movies and;
Many free films are pulled off the service very quickly.
VUDU also regularly adds new movies, so you will not likely run out of films to entertain yourself anytime soon.
VUDU is an American digital video store and streaming service provider owned by a joint venture between NBCUniversal and Warner Bros known as Fandango Media. It is available on iOS, Apple TV, Android, Roku, Kindle, PS4, and Xbox One.
Pros:
Easy to navigate "Free" section
Child protection options
Options to rent or buy content.
Cons:
Advertisements before content starting
Outdated TV series options
Repetitive commercials.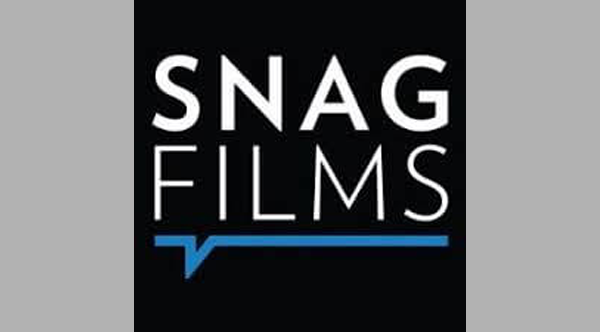 SNAG films are better suited for people who enjoy documentaries and movies. SNAG films sort its movies into different categories like the film Anthropy, climate change in the environment and refugee and immigrant stories. If you are looking for classic movies and outstanding documentaries, SNAG films is the way to go. At the same time, many streaming services are great for finding family-friendly, entertaining films. Perhaps best of all, ads' frequency is smaller than other services.
SNAGFilms offers advertising-supported documentaries and independent films that you can stream in HD on the website, containing a vast library of over 5,000 contents. SNAG films are available on iPhone, Apple TV, Android, Roku, Kindle, PS4, and Xbox One.
Pros:
User-friendly interface
Scads of new movies
Allows users to upload old DVDs and store them in the digital cloud.
Cons:
Risk of using a credit card.
No free trials.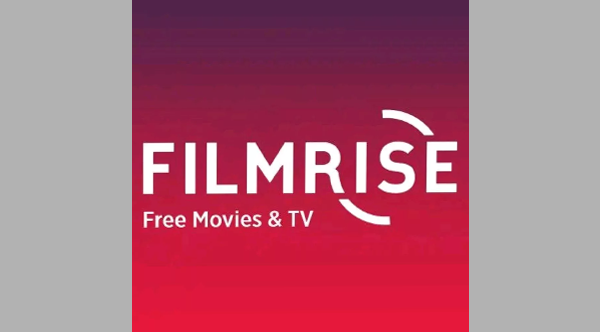 FilmRise is home to many classic and cult favorite movies that might not be on other services. If you want to watch movies that may have been passed over the years, then the FilmRise is the best available option you will ever find. There are also a lot of odd obscure movies, but if you are willing to sort through numerous titles, you can find a lot of hidden gems.
FilmRise is a film, television studio, streaming network, and one of the largest independent content providers to ad-supported streaming platforms headquartered in New York City. At present, the FilmRise Streaming Network has set a record of having more than 31.5 million downloads in the U.S. and is available on iPhone, Apple TV, Android, Roku, Kindle, PS4, and Xbox One.
Pros:
Authentic One-Click Play
Subtitle Support
No buffering
HD Videos
Search box.
Cons:
Availability of limited content
Ad breaks
Blank screens instead of commercials.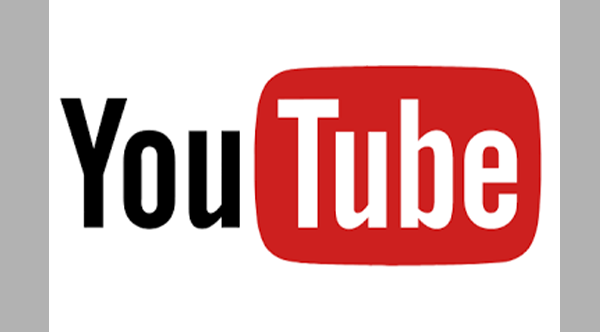 Mostly, everyone already has YouTube on their phone, but not everyone realizes that YouTube has many free movies as well. You can surely rent and even buy new popular films, but if you are willing to deal with advertisements, you can see dozens of films for free. It can be challenging to search for free movies, but YouTube curates a playlist of movies that makes it easy to find free choices. Many free films are geared toward children or are more obscure titles, but exploring YouTube can be much fun if you find yourself craving something new to watch.
In fact, YouTube is the second most visited website after a Google search. It is an American-based online video-sharing, and social media platform launched by Steve Chen, Chad Hurley, and Jawed Karim and is currently owned by Google. YouTube is available on iPhone, Apple TV, Android, Roku, Kindle, PS4, and Xbox One.
Pros:
Free of-cost service
Easy to use the service
An excellent source of earning revenue
Can connect with a broad audience.
Cons:
Uploading of some inappropriate content.
Bullying and defamation can be done easily.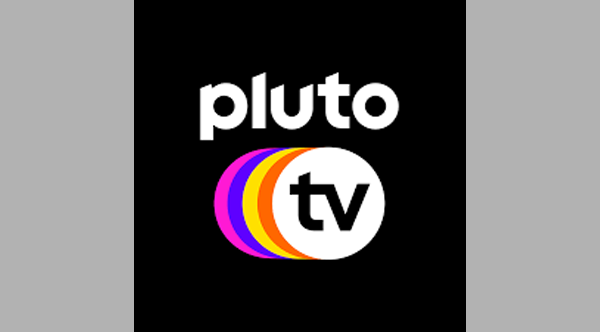 Don't let the name fool you; Pluto tv offers dozens of categories of movie channels that are ad-supported. More significantly, Pluto Tv shows offer its users to get some dedicated channels for airing movies, like the 007 Channel, the Pluto spotlight channel, and the Pluto movies channel. In contrast, you can choose what content will air at any given time. This feature gives you a free star-like experience.
The Pluto Tv free movie app is available on almost every device and is an excellent option for cord-cutters. Pluto TV is a free OTT service provider owned and operated by Paramount Streaming, a division of Paramount Global.
Pros:
Free of cost
Cable-like experience with recognizable brands and content
Solid titles in the on-demand movies and TV show section
Cons:
Lack of posting new episodes of popular content
Short versions of major TV channels
No DVR functionality on live streams.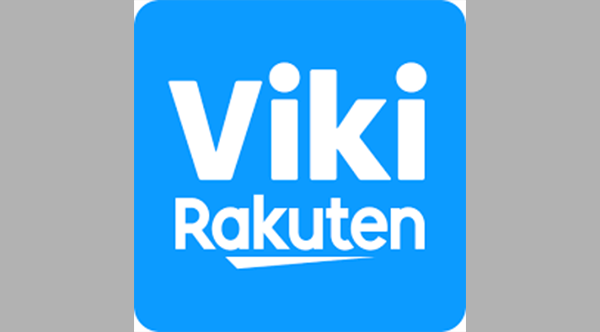 Do you find yourself closely following the world of movies? Does the idea of drama excite you? If you said yes to both of these questions, check out Rakuten VIKI. It is a free movie streaming service for mobile devices that gives users access to a wide range of Korean, Japanese, and Chinese cinemas. Don't worry if you are unaware of these mentioned languages; VIKI offers subtitles in multiple languages too, while this is a more niche movie app you will ever find.
Rakuten VIKI is an American-based video streaming service provider that allows users to subtitle content available in 200 languages. It is headquartered in San Mateo, California, and primarily operates in Singapore, Tokyo, Japan, and Seoul, South Korea.
Rakuten VIKI is available on iPhone, Apple TV, Android, Roku, Kindle, PS4, and Xbox One.
Pros:
Availability of a wide range of shows.
It Has subtitles in various languages.
Cons:
Showing partial contents only,
Contents are arbitrarily translated Nowadays,
Even paid users are not able to get content on time.
Prices: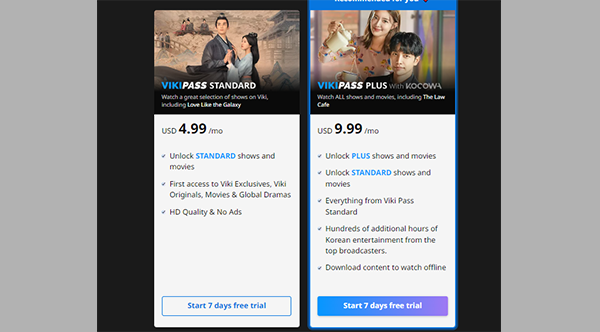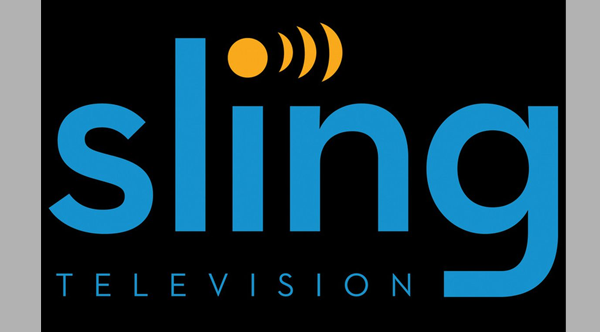 Sling Tv offers their users to get live tv without the need for a cable subscription, you can find quite a few free movies to watch here. Sling Tv shows newer popular films as well as older movies. The interface isn't set up for easy browsing, so finding it takes a bit of searching.
Sling TV is an American-based streaming television service provider owned by Sling TV LLC, a subsidiary of Dish Network headquartered in Englewood, a Municipality in Colorado. Roger Lynch founded this free movie app on February 9, 2015. Sling Tv is available on iPhone, Apple TV, Android, Roku, Kindle, PS4, and Xbox One.
Pros:
Inexpensive plans
Great customization and add-on option
Cons:
Prices: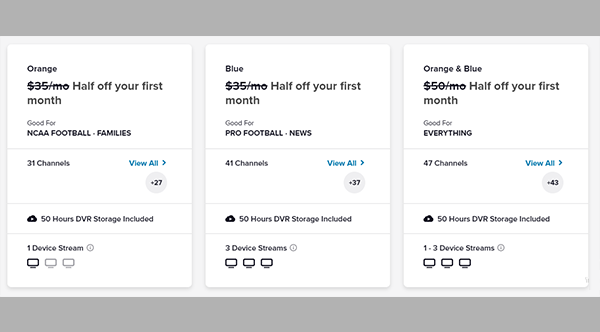 Final Thought
We recommend our readers not to get involved in issues like copyright infringement. Not all the above-mentioned free movie apps need to work in every region. If the app does not work in your area, then try to use VPN to run the app. Never use any torrent or unreliable source to download any stream of any content, as this type of unethical practice is a punishable offense in your country.
Copyright © 2023 infopedia. All Rights Reserved